Our Mission
Successfully secure and improve the well-being of law enforcement K9s while on active duty and beyond
Why Going To The Dogs Was Formed?
Our foundation was formed to raise awareness of the needs of law enforcement K9s in our community. Going To The Dogs benefits law enforcement agencies by purchasing
protective vests (bullet proof / stab proof) for K9s in both Missouri and Kansas. Each vest costs approximately $1,000 which is minimal compared to the price of a K9. Police K9s are very specialized dogs and will cost a department from $10,000 to $15,000 per dog. It's important to keep first responders safe while they are protecting their communities. Whether it's human life or, in our case, the life of a K9, Going To The Dogs wants to make sure the four-legged officer has the same chance of survival when responding to a dangerous situation.
Going To The Dogs bridges the gap between budgetary constraints for law enforcement departments and buying vests. Interested in donating? Please click the Donate button at the top of this page.
Why K9s Are Critical to Law Enforcement
Selected K9s receive specialized training and work with their handler for six to eight weeks before they become part of the department. These K9s are important for law
enforcement agencies because their noses can sniff 300,000 – 500,000 times stronger than the human nose. This allows them to follow a trail undetectable to humans, and is useful when looking for explosives, narcotics and/or to apprehend a suspect.
Help Us With Our Mission
Donate
Number of Vests Purchased
Our Story
It started with a concept from watching the Rose Bowl Parade January 2014 and morphed into an idea that launched January 2015. Going To The Dogs, a 501c3, focuses its efforts on generating donations and assisting law enforcement agencies from the acquisition of dogs to retirement and beyond.
Going To The Dogs is made up of a group of passionate citizens who gathered to start a grassroots organization that will help law enforcement agencies acquire, sustain and retire first responder K9s throughout the Midwest.
Donna Wilson
Founder and Executive Director
Donna had the vision and passion to start Going To The Dogs because of her desire to make a positive difference in the community. She currently serves on the board for the FBI Kansas City Citizens Academy Association, and has spent time working on March of Dimes, United Way, ALS campaigns, and served on her church council and her homes association board. She has been instrumental in their success and helping them exceed their goals. She looks forward to the positive impact she can make in helping K9s and local law enforcement.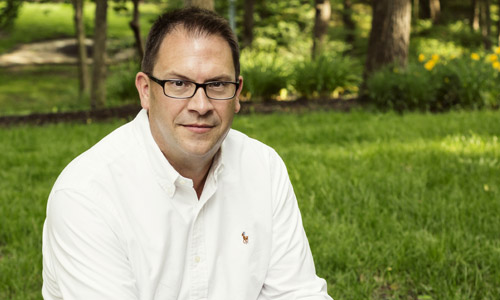 Jim Wilson
Cofounder
Jim joins the Board with his wife of 33 years and Founder of Going To The Dogs, Donna Wilson. He volunteers for Ronald McDonald House, ASTM and, in the past, the Boy Scouts of America. Together with his wife Donna, they share the same goal in helping support law enforcement K9s.
Mary Deason-Pollock
Board Member
Mary and her family have always had animals, especially dogs, part of the family, in fact, she cannot think of a time when she did not own a canine. Mary joined Going 2 the Dogs because working as a civilian in law enforcement for 29 years, she has seen first-hand, the difference K9's and their handlers, make in their community. The mission of the organization felt like a natural fit, when asked to join the board.
Currently she is the Director of Juvenile Intake/Assessment Center for the Wyandotte County Sheriff's Office. Mary first learned of our organization when the department was a recipient of a vest for their K9.
Mary is our volunteer photographer for the golf tournament fundraisers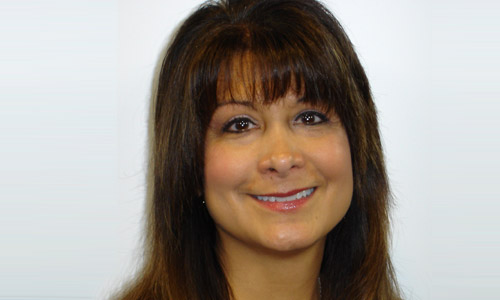 Valerie Coyazo
Board Member
Val has always had a passion for dogs and for over 16 years she has had the companionship of man's best friend. She believes in the Going To The Dogs' mission, of helping law enforcement agencies throughout the entire states of Missouri and Kansas, and assisting with K9s' needs. Everyone who knows Val knows her passion for the furry four-legged friends, and she is proud to be part of a group who can make a difference in the lives of the officers and their K9 partners.
Carolyn Rouchka
Board Member
As a small girl living in the country, Carolyn's best friends were her dogs. Her love for dogs has been an important part of her life. When she learned about the need of police dogs to have Kevlar vests and additional items to protect them and make their lives better, Carolyn said "sign me up".
I want to help these dogs who put their lives on the line to protect their police handler and the public, and whose duty is to Serve and Protect.

Molly Williams
Board Member
Molly is involved with Going To The Dogs because of its positive impact on the community she gets to call home. Dogs have a way of saving the day; her hope is that Going To The Dogs will do the same in return for the brave law enforcement officers and K9s.
Allison Witcher
Board Member
Allison discovered her passion for dogs later in life. Now the proud owner of two small poodles, her passion has extended to all furry creatures. As a graduate of the FBI Kansas City Citizen's Academy and a strong supporter of law enforcement, joining the board of Going To The Dogs was a great way to combine those two passions. Allison believes that protecting law enforcement K9s not only protects the dogs, but also protects the human law enforcement officers, which in turn protects all citizens in our community. She sees raising money for this cause as a no-brainer, and also a lot of fun.
Rita Barrett
Board Member
Rita has always had an affinity for all animals, especially dogs. She loves spending time with her 3 small dogs, Minnie, Mickey, and Jasmine. The bond they have shared over the years inspired Rita to volunteer and become an advocate for animals. When given the chance to serve on the board for Going To The Dogs she gratefully accepted. Rita feels it is an honor to be part of this tremendous organization who does so much to support the community and law enforcement officers through their efforts in obtaining, training and protecting K9s. Rita is also an active member of several other nonprofit organizations such as the FBI Kansas City Citizens Academy Association, FIRST Robotics Competitions, and Comida KC.
Donna Thornton
Board Member
Donna has a passion for the nonprofit world and the missions it serves.  Going To The Dogs was an excellent opportunity for her to be a part of an organization with a mission to serve the community in which she lives and loves.
Tracy Spradlin
Board Member
Tracy has received numerous awards for the work she has done, and continues to do, as a board member to many nonprofit organizations in the community.
Wayne Willis
The Going To The Dogs organization lost a true friend and board member, Monday, June 15, 2020.
Wayne Willis served on our board for four years and was well-known for his emcee abilities at Trivia PAWsuit. He helped establish our social media platforms, assisted with marketing activities and was a valued member of our organization. Wayne will be missed by everyone he came in contact with but more importantly to his wife, Janet, daughter Taylor and son Jake.
Jack Rouchka
The Going To The Dogs organization lost a good soul and board member, Monday, September 4, 2023.
Jack Rouchka served on our board and was very instrumental in assisting with our fundraising activities to include golf tournaments, trivia nights and presenting vests to K9s in our community. He was always willing to lend a helping hand when needed. He will be greatly missed by our organization and especially his wife, Carolyn Rouchka, who also serves on our board.